Today is a special day for our little team. After so much time spent to work on small projects, our fist game is finally out officially!
We are hence proud to present…

Yes, it's the same survival horror we developed during Ludum dare 27. Since then, bugs have been fixed and we associated ourselves with FrenchCows, a new French platform dedicated to indipendent video games, and we're now part of their first bundle!
The new version of the game is available here at
 Even if you played the beta version we released for Ludum dare, don't hesitate to buy the paying version! Not only the bugs are fixed but it will soon evolve toward a more complex environment and a deeper scenario!As a bonus, here is a promotionnal code which will give you a 10% discout:
a92502e716

Thank you to all people who supported us and to all people who will! We'll be posting updates about next evolutions… until the final release in February!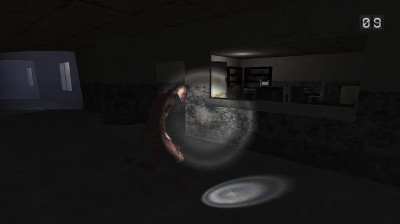 Category: Get Well Soon! 2 comments »