#GAM February and March : OneFailAMonth (but working on it)
They started the challenge with lots of determination. But unfortunately, it requires a bit too much time from our developers for them to be able to fully focus on it.
However, projects have been making progresses!
Ultima Dungeonner
Thomas keep on developing his game, which contains much of the typical roguelike traits:
-A turn-based movement and fight
-Messages allowing to log the actions
-The perma-death
Version 0.1 of the game will only consist of a simple dungeon. But it will grow into a more complex dungeon path and, most of all, it will offer the possibility of creating rooms yourself!
| | |
| --- | --- |
| | In the end, the dungeon's map will be created based on the other players' rooms… When a player will die in a specific room, he'll lose some of his money, which will be given to the room's creator. |
Some screenshots :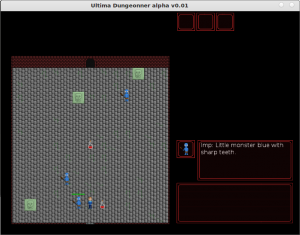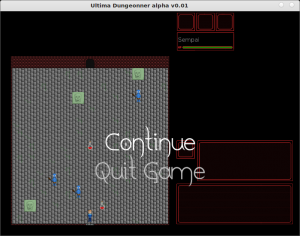 To be continued…
BattleRL : a 7DRL
To get motivation and by sheer interest, Bastien decided to take part to the 7DRLC, or the 'Seven Days Roguelike Challenge' where, obviously, the aim is to create a roguelike in seven days.
Bastien decided to base his game on Battle Royale, a japanese novel already adapted into manga and a quite famous movie.
More information will follow in a dedicated post…
3D lessons
Thomas, Bastien and Christel are following a 3D class for the second time in order to get a better grasp on Blender.
Their last major progress was to learn the use of the Cycle rendering engine <3
A glass of water by Thomas :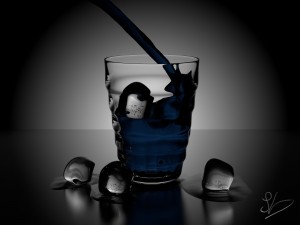 | | |
| --- | --- |
| | I tried to apply Cycle to one of my works from the previous class we took. Well, it's looking awesome! I hope I'll manage to improve it even more. |
Before :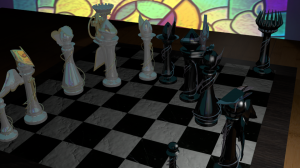 After :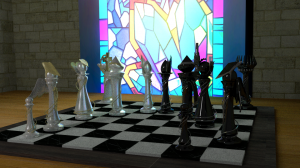 Events
Soon, it will be April's Ludum dare! We will register once more… hoping to create a full and original game.
Alun Hevel
Background of the month : angelic mines
| | |
| --- | --- |
| | It's never easy to take an existing place and imagine how to translate it to fit into an angelic world. It's a difficult but interesting exercise. However, I'm far from the magnificent landscapes you can find in some other games! |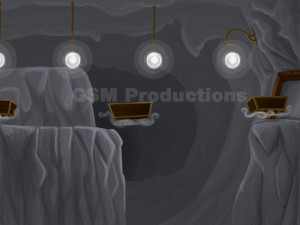 Bloboy
No visual for this month – which doesn't mean we didn't move on, far from it !
Evidence of this, the camera now follows Bloboy when he's thrown. A good step for gameplay then.
More to come next month !
Category: #GAM, 3D, Alun Hevel, Bloboy's journey, Ludum Dare Comment »