One comment that came up most often concerning the LD version of Bloboy (except the extreme difficulty of the game) is the unfortunate choice of controls.
The most obvious solution was to leave this choice to the user.

I therefore took upon myself the coding of a menu allowing the user to choose the controls that he deems most appropriate.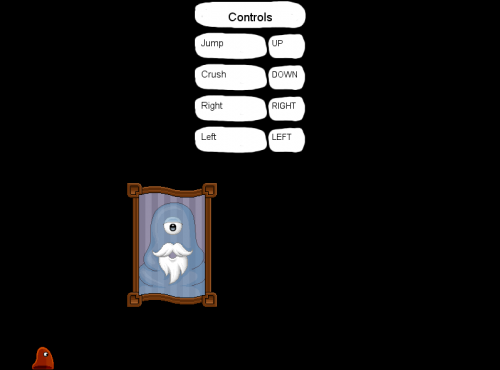 In the meantime I started coding the graphical interface and I'm pretty happy with the result.
I also finished implementing the code that retrieves the levels contents inside a file. I'll therefore be able to draw the levels' maps and start to concentrate on the puzzle side of the game.
Category: Bloboy's journey, Navigation Comment »